With about 300 officially recognized zoos in the United States, it is tricky to decide what are the best zoos given that America offers a wide range of animal-focused attractions for you to choose from.
Some of these may be a total surprise to you, and others you may have heard of before. If going to the zoo is one of your favorite things to do, you'll find many great options across the country.
We scanned hundreds of reviews and we've put together a comprehensive list of the best zoos in the US that we also love. You might even plan your next vacation around one of these top 10 zoos.
1. Henry Doorly Zoo and Aquarium
Consistently ranked one of the world's best zoos, Omaha's Henry Doorly Zoo and Aquarium is the ultimate interactive zoo experience and a biological park leading the nation's conservation efforts.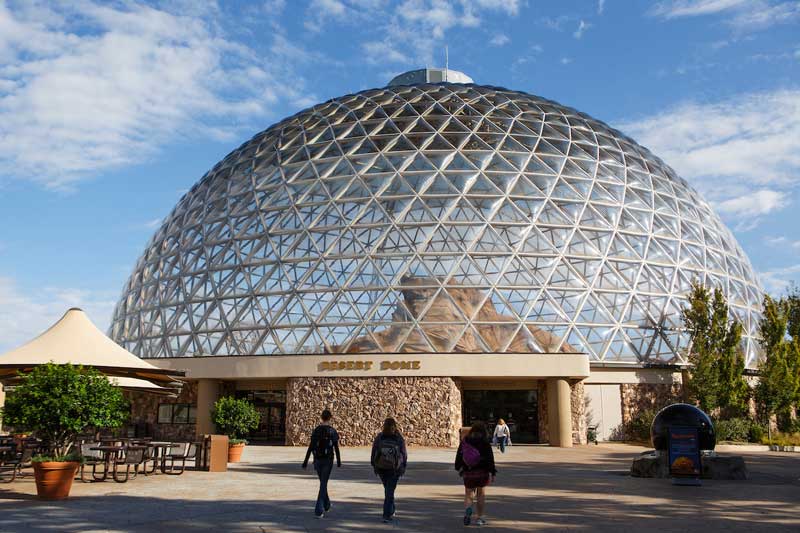 Well liked for: This world-class zoo is famous for its involvement with breeding endangered species from around the world
Animal counts: 30,000-plus animals
Popular exhibits: Lozier IMAX Theater, Scott Aquarium, Berniece Grewcock Butterfly and Insect Pavilion, Durham's Bear Canyonn, Hubbard Orangutan Forest and Gorilla Valley and more
Popular with kids: Family Sleeping Bag Safaris are overnight programs where guests spend the night at the Zoo to experience exhibits after-hours. Program include educational programs, paid admission, overnight stay, evening hike, conservation games, evening snack, movie, breakfast, morning hike, and free day at the Zoo
Animal Encounters: Giraffe encounters, come hand to fin with cownose, Southern and Atlantic stingrays, experience small birds flying overhead or from the palm of your hand, and many more
2. Cincinnati Zoo and Botanical Garden
This second oldest zoo in the U.S., contemplated as one of the best in the country, is most acclaimed for its endangered species and birthing programs, particularly for gorillas and white tigers, and has a remarkable collection of felines and manatees exhibit.
Well liked for: Most of the black rhinoceroses, white Bengal tigers, and lowland gorillas currently in captivity were born at the Cincinnati Zoo and Botanical Garden - giving them the "world's sexiest zoo" title
Animal and plant counts: Has more than 500 animal species and over 3,000 plant varieties
Popular exhibits: Fiona the hippopotamus, the first hippo born at the zoo in 75 years, Elephant House and Reptile House.
Popular with kids: Family overnights in the middle of the zoo where you will get to take a night hike, participate in fun, educational activities, get a peek at some of the zoo's behind-the-scenes areas, and meet some of our animal ambassadors up close and personal
Animal Encounters: You can go near some of the zoo's animals, including llamas, baby miniature cows, and alpacas. You can visit the Spaulding Children's Zoo petting yard, animal nursery, and playground
3. San Diego Zoo
The San Diego Zoo first brought the concept of cageless and open-air exhibits that provides a natural animal habitats. One of the few zoos that successfully bred the giant panda, however the pandas are now back to their homeland in China.
Well liked for: A guided tour bus that traverses most of the park, an overhead lift called the Skyfari, providing an aerial view of the zoo. They also displays animals in a more open setting than any other zoos
Animal counts: Home of more than 3,700 animals across 800 plus species
Popular exhibits: The Inside Look Tour is a two-hour entertaining and educational adventure offering guided views and interesting information about how they take care of their animals. See exotic cats climb and jump, a 60-minute guided tour of the Zoo and many more.
Popular with kids: Summer Camp adventures at the Zoo, wild night for kids at the Zoo, and Summer Camp adventures.
Animal Encounters: Feeding giraffes and rhinos
4.
Smithsonian National Zoological Park
Commonly known as the National Zoo, is one of the oldest zoos in the United States. It is part of the Smithsonian Institution and does not charge admission. Founded in 1889, its mission is to "provide engaging experiences with animals and create and share knowledge to save wildlife and habitats".
Well liked for: Their commitment to conservation, research, and education. Houses Tian Tian (male) and Mei Xing (female), two adult Giant Pandas
Animal counts: Home to 2,700 animals across more than 390 species
Popular exhibits: They offered 14 different exhibits from Amazonia, American Bizon, Giant Pands to Small Mammal House
Popular with kids: Me and the Bee Playground, Take a spin on the Speedwell Foundation Conservation Carousel, National Zoo Choo Choo
Animal Encounters: Meet and greet cows, alpacas, hogs, donkeys, goats, chickens and fish at the Kid's Farm
5.
Brookfield Zoo
Also known as the Chicago Zoological and quickly gained international recognition for using moats and ditches instead of cages to separate animals from visitors and from other animals.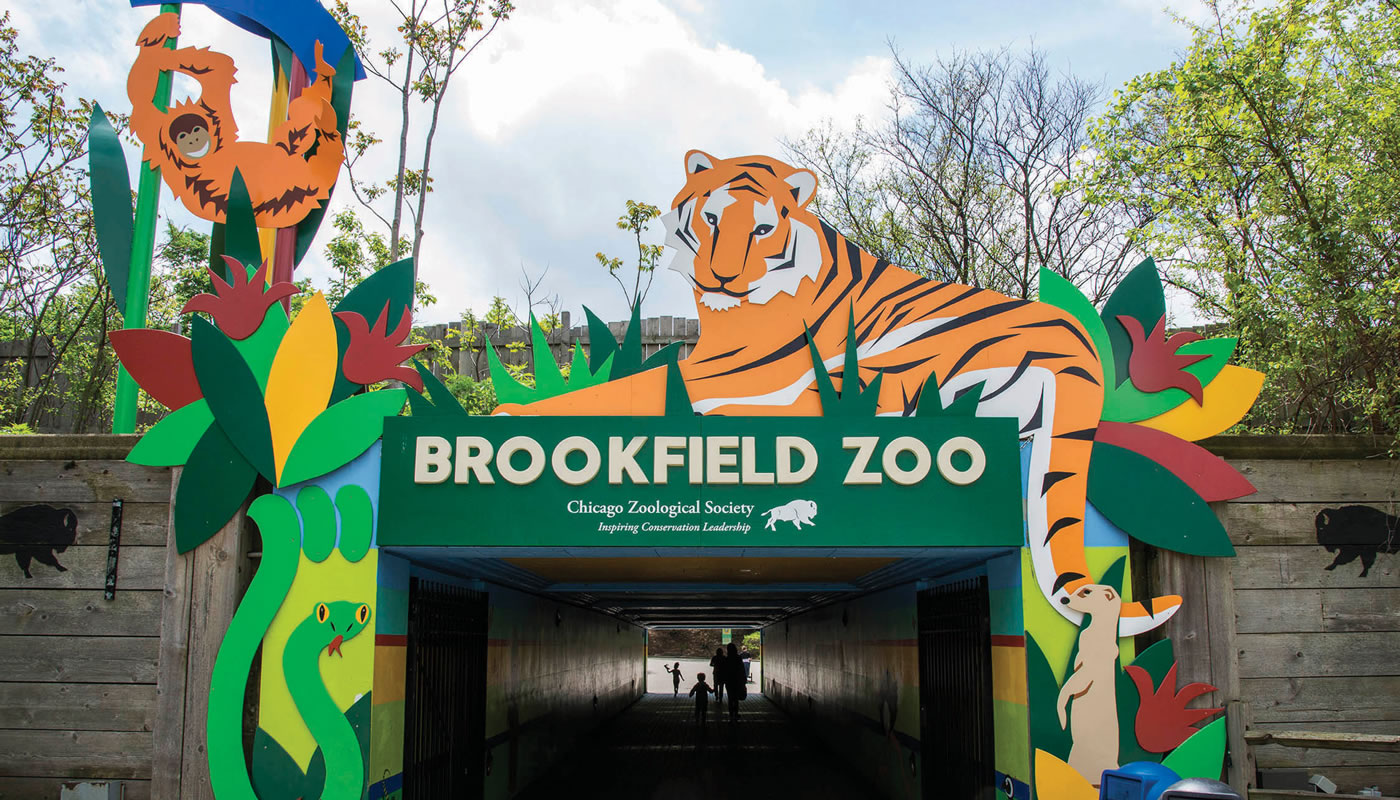 Well liked for: The zoo introduced Tropic World, the first fully indoor rain forest simulation and the then-largest indoor zoo exhibit in the world
Animal counts: It is home to 2,000+ animal residents and is also an accredited arboretum
Popular exhibits: "Amazing Arachnids" offers close-up views of 100 live arachnids, Clouded Leopard Rain Forest, The Pachyderm House - home to pygmy hippos, tapirs and rhinos, go eye-to-eye with iconic North American animals at Great Bear Wilderness, and many more
Popular with kids: Spend the night at the zoo with the Chicago Zoological Society's Sleepover Safari
Animal Encounters: At Penguin Encounter, you not only get to mingle with these special birds but also learn about their behavior, and Giraffe-feeding
6. Disney's Animal Kingdom
Disney's Animal Kingdom is a zoological theme park at the Walt Disney World Resort in Bay Lake, Florida, near Orlando. You can explore the wonder of amazing rainforests, African savannas and Asian jungles in an immersive, incomparable wildlife experience — all without leaving Orlando.

Well liked for: Disney's Animal Kingdom Theme Park's attractions and rides highlight the beauty of the natural world and our connection with animals in a fun and unique way. Feel like you're on safari or an incredible expedition.
Animal counts: Home to more than 2,000 animals across 300 unique species
Popular exhibits: Stop by the Tree of Life to witness Animal Encounters: Winged Encounters — The Kingdom Takes Flight, where stunning birds will soar overhead in a wondrous display
Popular with kids: Buzz Lightyear's Space Ranger Spin, Dinosaur, Discovery Island Trails, Kali River Rapids, Mickey's PhilharMagic, and many more
Animal Encounters: Turn your eyes to the skies and gawk at a free-flying flock of magnificent macaws at the Winged Encounters – The Kingdom Takes Flight, and pet goats, sheep, and other domesticated animals at the Affection Section
7. Bronx Zoo
The Bronx Zoo, the Wildlife Conservation Society's flagship park, opened on November 8, 1899. Since then, the zoo has created a unique window into the natural world for city dwellers in the heart of the Bronx - and serves as a springboard and hub for conservation efforts across the entire planet.
Well liked for: The amazing wildlife, super-fun interactive activities, lively seasonal events
Animal counts: The zoo is home to over 6,000 animals, more than 700 species
Popular exhibits: Congo Gorilla Forest, JungleWorld, Butterfly Garden, and Wild Asia Monorail
Popular with kids: Girl Scouts & Cub Scouts, Family Overnight Safari, and make sure to stop by at Children's Zoo to meet, greet, and pet goats, sheep, or donkeys
Animal Encounters: Wild Encounters - Giraffe, Cheetahs and more, Penguin Feedings, Sea Lion Feedings, and many more.
8. Columbus Zoo and Aquarium
The Columbus Zoo and Aquarium also operates the Wilds, a 10,000-acre conservation center and safari park located in southeastern Ohio. The Zoo is a regional attraction with global impact; annually contributing $4 million of privately raised funds to support conservation projects worldwide.
Well liked for: The Columbus Zoo is divided into regions, each housing animals from a particular region of the world. Each region is themed for the particular area of the world they are representing
Animal counts: Home to more than 11,000 animals representing nearly 600 species
Popular exhibits: Asia Quest, African Forest, Voyage to Australia and the Islands, Heart of Africa, and many more
Popular with kids: Experience up-close encounters with our animal ambassadors, and see what the animals do after-hours all while learning about conservation and our natural world with the zoo's Family Overnight Programs
Animal Encounters: Feed giraffes near the observation deck or walk up close to the kangaroos and koala bears at the Australian section
9. Philadelphia Zoo
Well liked for: One of the best laid-out and most animal-packed zoos and is set among a charming 42-acre Victorian garden with tree-lined walks, formal shrubbery and animal sculptures.
Well liked for: Animals are on the move like never before at Philadelphia Zoo with Zoo360, a first-in-the-world system of trails passing through treetops, crossing over pathways & connecting habitats, giving animals like amazing big cats, majestic primates & marvelous meerkats the opportunities to travel & explore.
Animal counts: Home to nearly 1,300 animals, many rare & endangered
Popular exhibits: African Plains, Bear Country, Big Cat Falls, Bird Valley, McNeil Avian Center, and so much more
Popular with kids: The KidZooU: Hamilton Family Children's Zoo & Faris Family Education Center is a wildlife academy that unites a world-view education center with an up-close and personal children's zoo
Animal Encounters: Interact with the tortoises – even pet them, feeding of Giant River Otter, tossing snacks for Hippopotamus, and more
10. Sedgwick County Zoo
Founded in 1971 with the help of the Sedgwick County Zoological Society, the zoo has quickly become recognized both nationally and internationally for its support of conservation programs and successful breeding of rare and endangered species.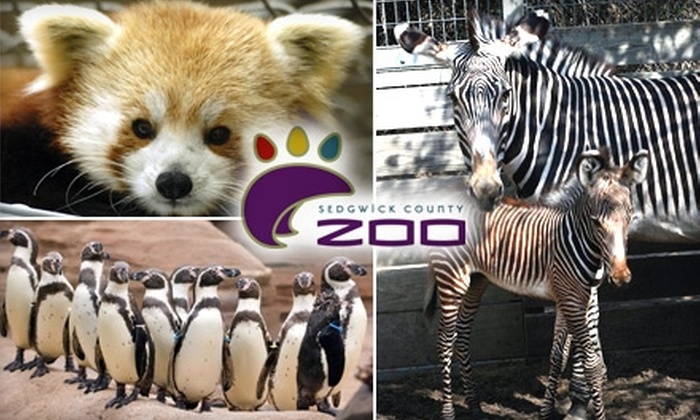 Well liked for: Sedgwick County Zoo has been recognized with national and international awards for its support of field conservation programs and successful breeding of rare and endangered species.
Animal counts: Over 3,000 animals of nearly 400 species
Popular exhibits: A path winds around exhibits of lions, red river hogs, and two exhibits of meerkats. Each exhibit has several views from all sides. The whole area has a kopje theme with giant boulders.
Popular with kids: Pajama Party, Summer Learning Adventures, and Zookeeper Kids which includes crafts, story time, a walk through the Zoo, and other interactive learning
Animal Encounters: Venture out into the penguin habitat, get up close and personal with the rhinos, venture into the equine yards of the American Farm and learn all about the horses, donkeys, and other equine, go into the tortoise habitat and feed them snack, and meet everyone slimy, scaly, creepy, and crawly inside the ectotherm room